Spring 2006 Fraternity Newsletter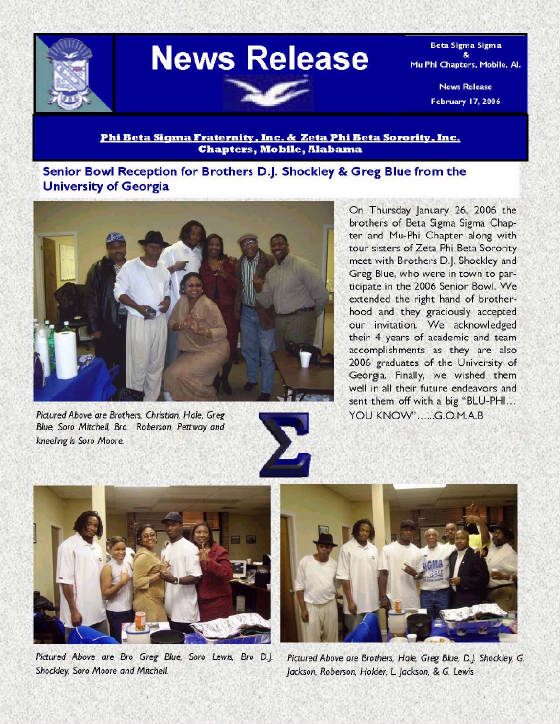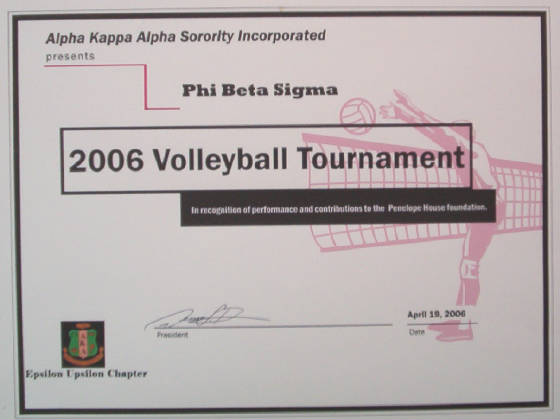 The brothers of the Mu Phi chapter participated in the 2006 Volleyball Tournament on April 19, 2006 sponsored by the Epsilon Upsilon chapter of Alpha Kappa Alpha Sorority, Inc. While participating in the tournament, they also made a contribution to The Penelope House Foundation.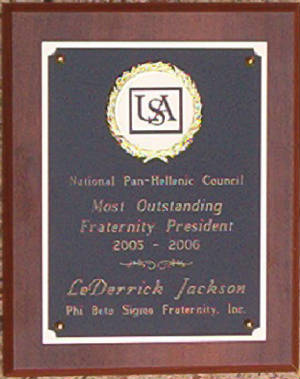 Brother LeDerrick Jackson was awarded the Most Outstanding Fraternity President of the 2005-2006 school year by the University of South Alabama's National Pan-Hellenic Council. Brother Jackson and his counterparts worked hard to get the once inactive chapter of 12 years back up and running. They worked to make Mu Phi a vital force in the Greek Society at the University of South Alabama.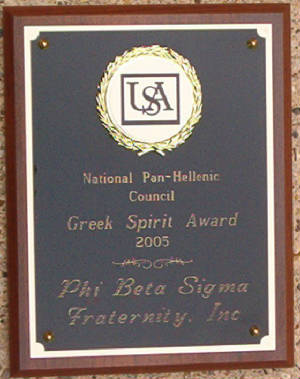 The Mu Phi chapter was presented with the Greek Spirit Award 2005. Mu Phi had limited numbers when it came to members, but was always willing to come out and support all of the other fraternities and sororities. Mu Phi also held joint events with other Greek organizations. Mu Phi exemplified Greek Love and Greek Unity.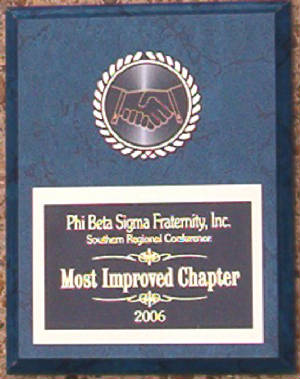 During the 92nd Southern Regional Conference in Huntsville, Alabama, Mu Phi was presented with an award for the Most Improved Chapter in the Southern Region. Mu Phi is working hard to become one of the elite undergraduate chapters in the Southern Region as well as internationally.
As soon as new issues of The Dove Newsletter are complete, they will be added to this section here. Each quarter the newsletter will include latest news, interesting facts, upcoming events, and new member names.